Close to the final cover for 'Minds' – isn't this glorious! We may change the tagline on the top there so it changes to 'they do not like what they see…'
March Update
Most of the discussion that's happened this month with my publisher has been over commas, semicolons, and ellipses. You would not believe how much debate we have about punctuation and word choice on covers! The tagline above may be changed slightly, and we're still tweaking the (all of fifty words) copy on the back cover. You can pre-order from Booktopia here.
We talked about the best voice to do the audiobook of 'Minds', and that decision has been made as well. Speaking of audiobooks…
Journey to Wudang Audiobooks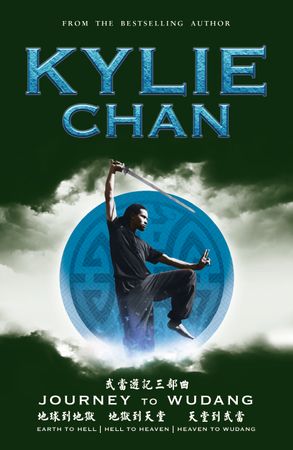 Yes, it's finally happening. Harper-Collins Australia contacted me asking for an update on the licensing agreement for the audiobooks, and I held my breath. Then they asked me for a pronunciation guide for the Journey to Wudang books to be made into audiobooks …so it's actually happening! I think I am the most excited to hear this, it's wonderful. I'll let you know as the recording progresses. Hopefully Celestial Battle will follow soon after.
If you won't be able to make Oz Comic-Con Sydney in September, that's not a big deal because Book Fair Australia have invited me to their festival in October! It's October 14-15 and held at Sydney Olympic Park. This is only the second one they've held – the first was a huge success – and I'll have copies of all my novels there. They have big plans to expand to other cities in the future, and it won't just be sci fi and fantasy, it's books of all types.
If you're in South East Queensland and interested in self-publishing, I will be holding a workshop under the auspices of the Queensland Writers Centre that's a step-by-step explanation of the whole process, both digital and in print. It'll be held on May 6th at the State Library, and I'll provide more details in April.